Who are the Icecreamists? Two misfits who where bullied in school because of their strange behaviour and peculiar looks became reclusive scientists who create weird and wonderful hybrid animals. Over time whilst experimenting with what these creatures would eat, they accidentally developed wacky icecream flavours, scientifically proven to taste great together.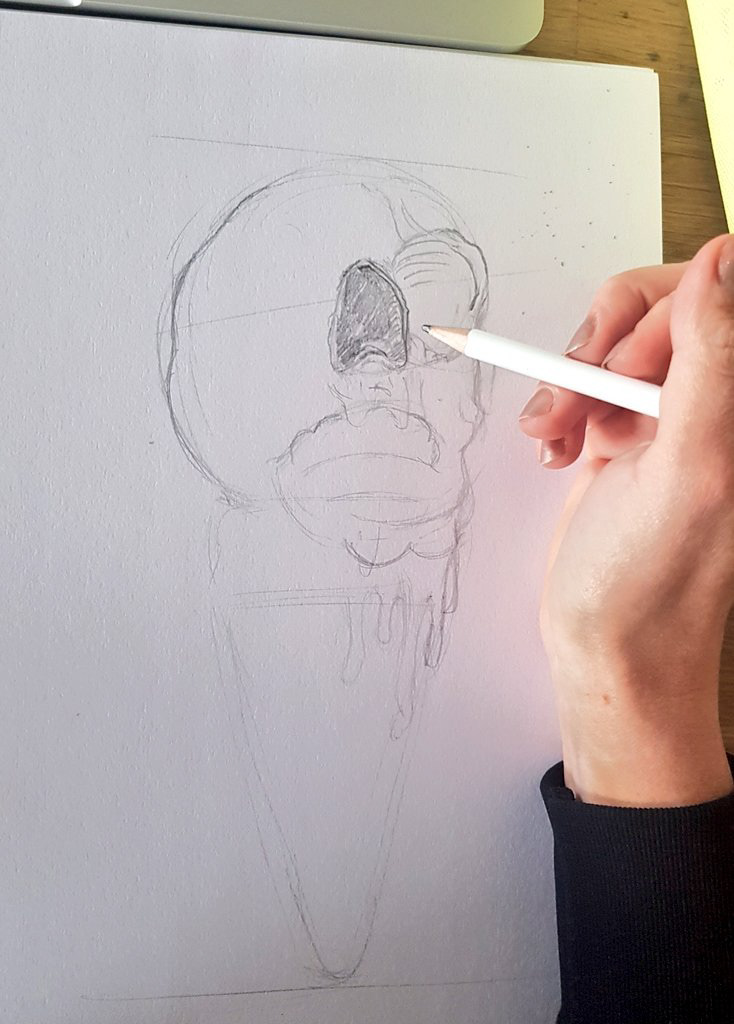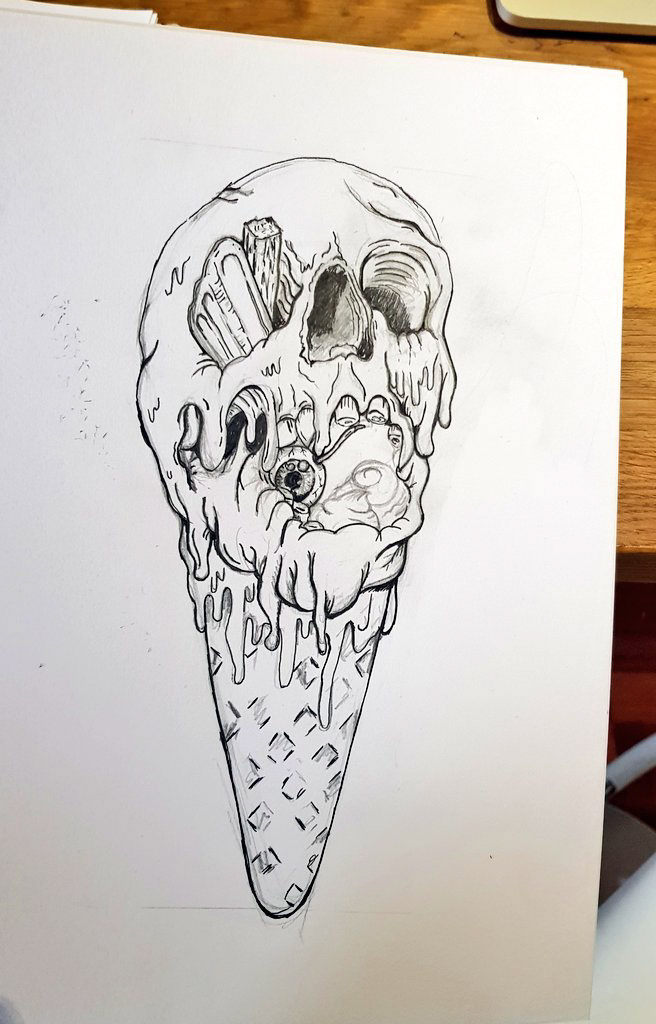 Punk/horror style illustration for the main device for the packaging. Will change colour and ingredients coming out of the mouth depending on the flavour.
Original typography design for the brand name - then decided against due to it being overbearing compared to the illustration. Still nice to add in for reference!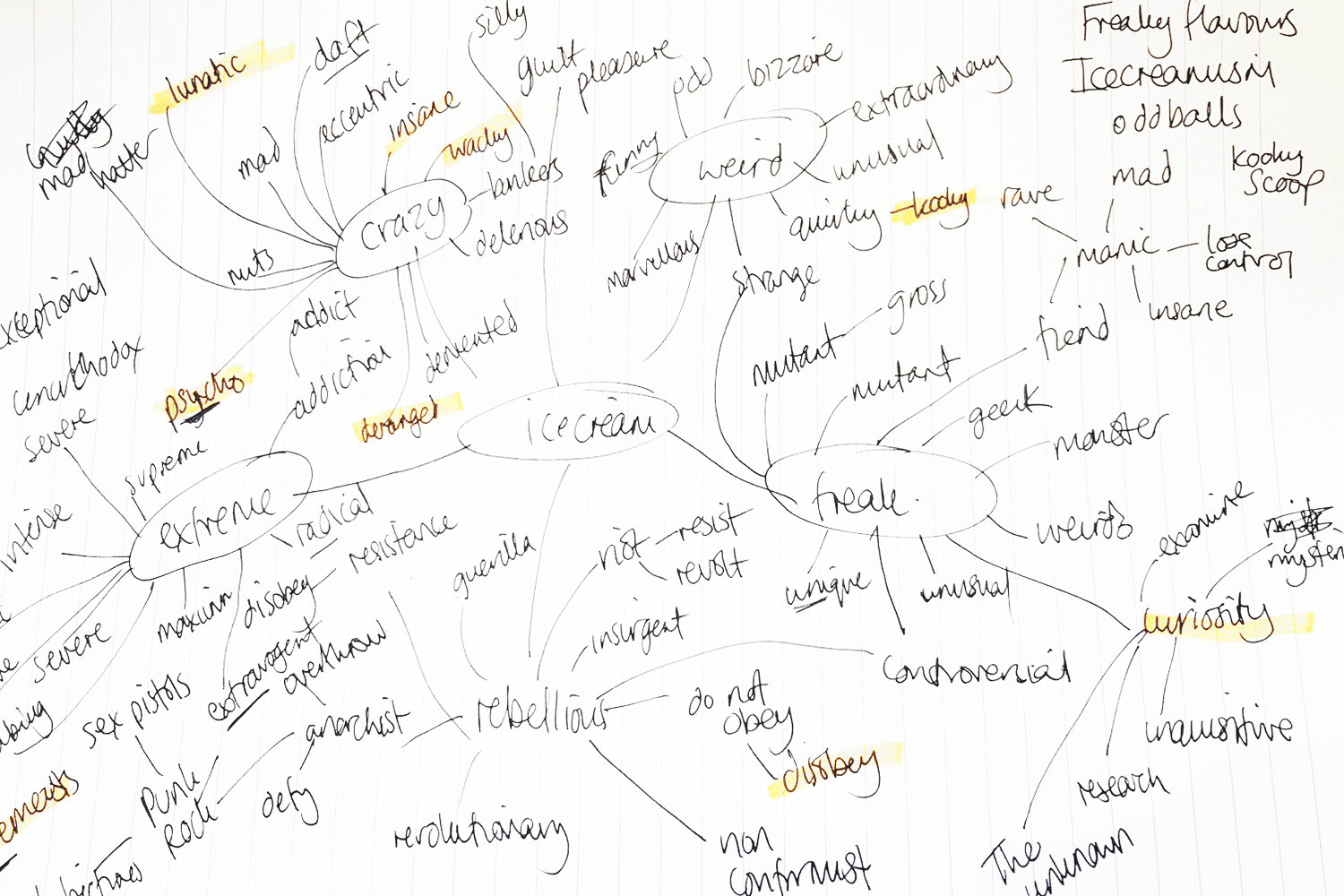 Final typography design, in keeping with the punk/old school horror style.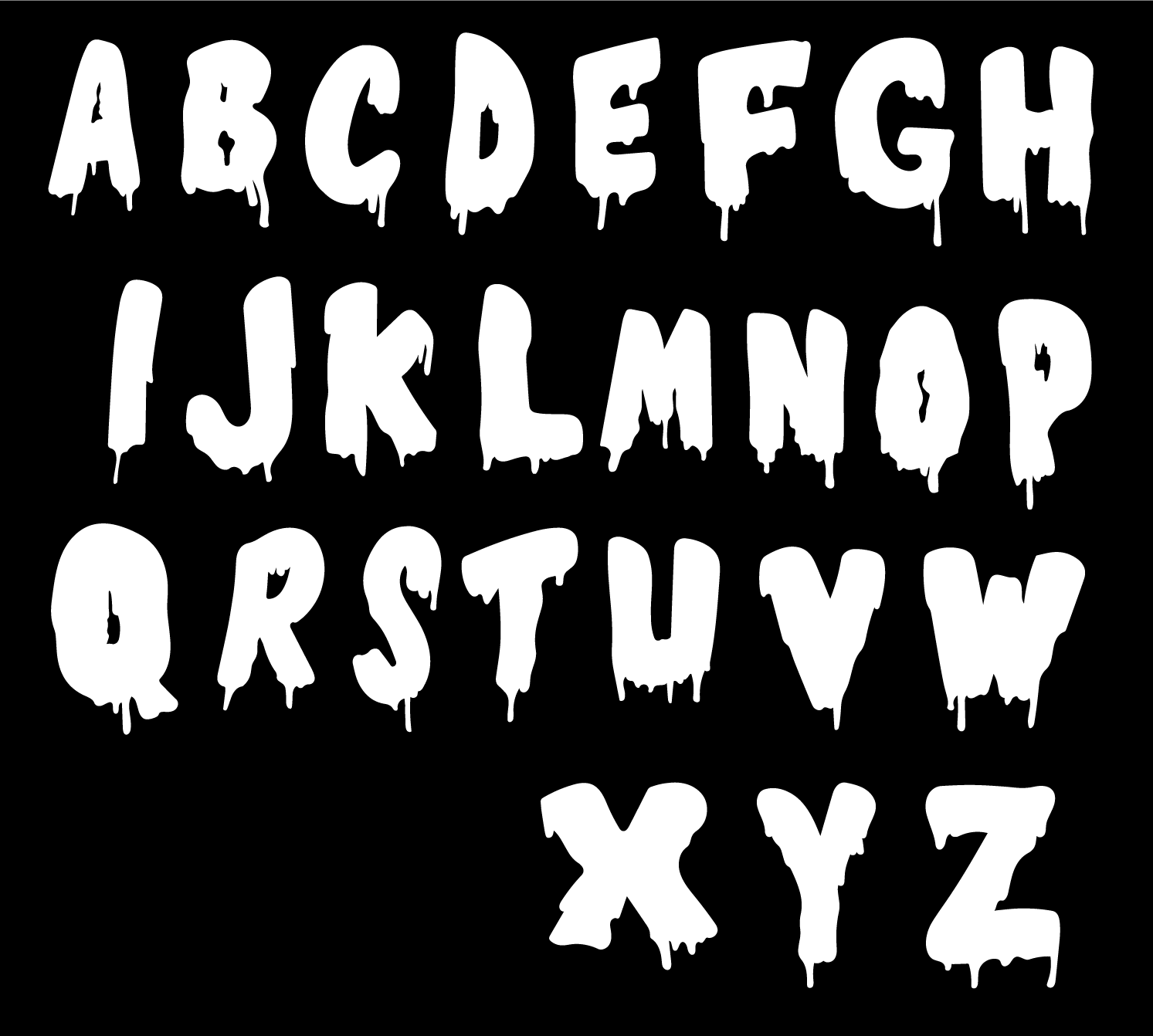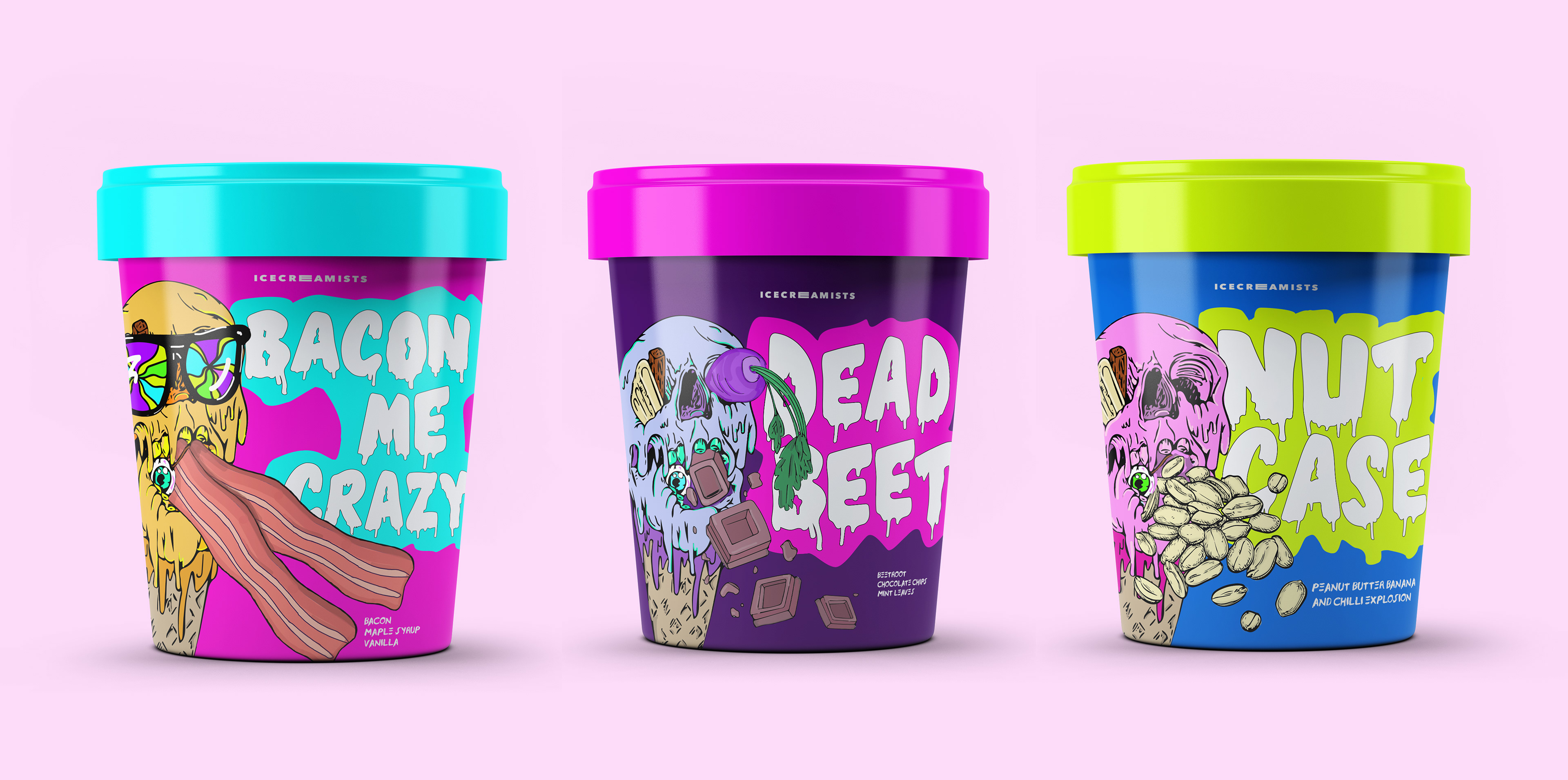 Final three packaging designs with bright bold colours to compliment and highlight the illustration style and concept.