Creative artwork for an advertising campaign for Bombay Sapphire Gin called 'Stir Creativity'. 

I created two pieces; the first called 'Imagination go wild' which is an illustrative piece that plays on the concept of unleashing your creativity through letting your mind roam free and explore to discover a world that excites us. I wanted to encourage the wild side of peoples imagination, taking inspiration from the world around us as well as symbolising the explosion of flavours as you taste the amazing flavour of Bombay Sapphire.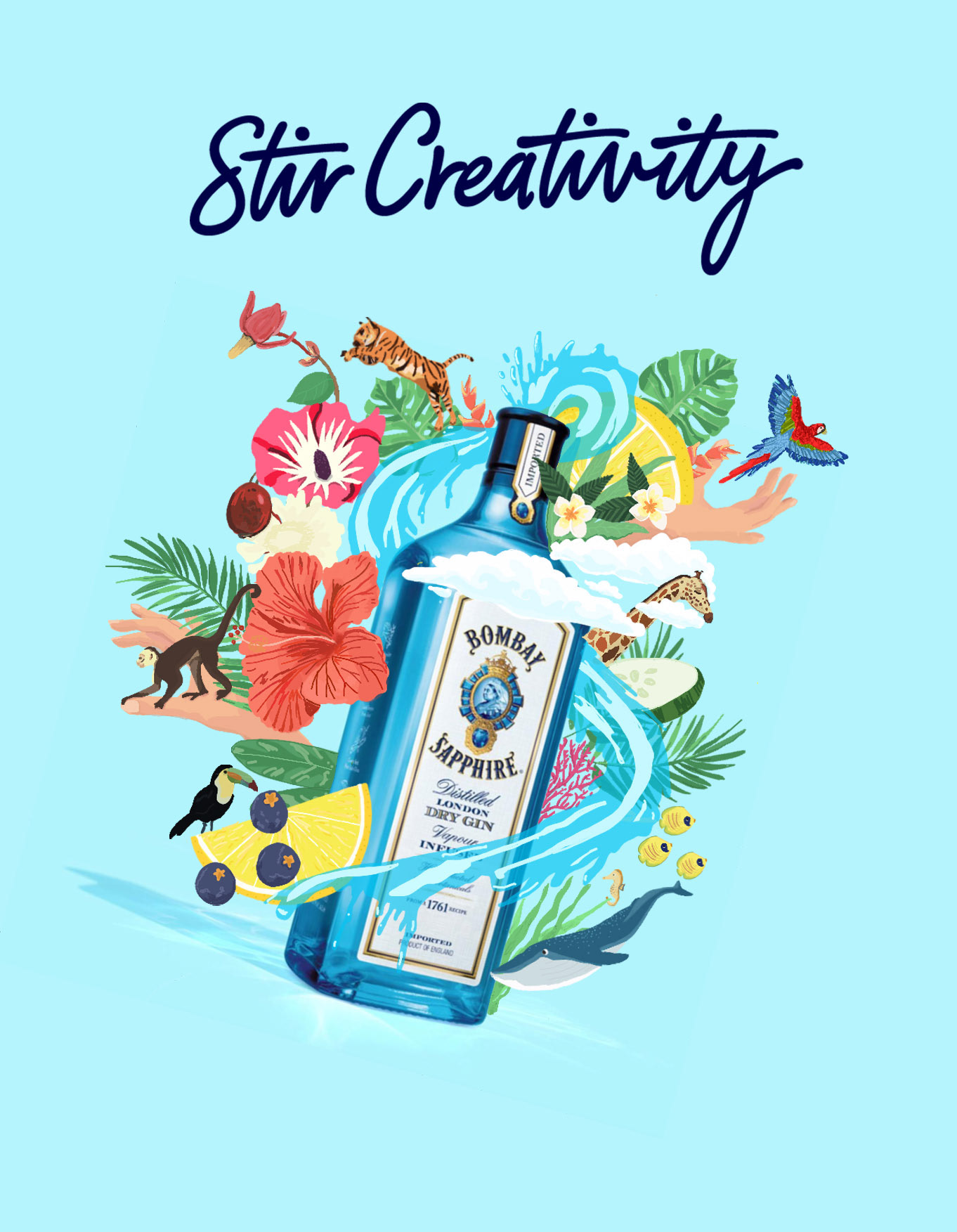 The second piece; 'Curious Minds' ties in with the brands ethos of being eccentric and 
 This concept reflects on seeing the world differently and breaking the 'norm'. It explores the weird and wonderful realms of creativity, the depth of imagination and the magnificent things the mind can create and experience.